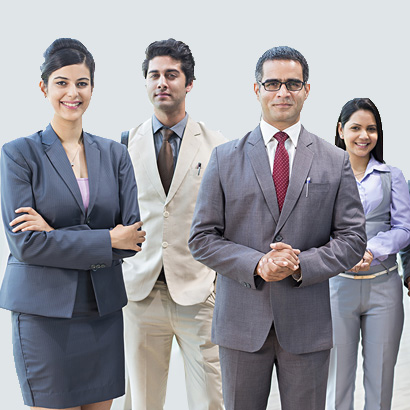 VAM ADVERTISING & MARKETING PVT LTD is a public-relations-driven marketing communications company based in Kanpur, India. At VAM, we provide fully integrated multidisciplinary public relations and advertising services to build image, create awareness and augment the ultimate sales of our clients.
With our promotion strategies founded on in-depth knowledge of regional markets, we provide the right sharpness to our client's communication for stupendous market penetration. Our professionals are at the top of their fields and immersed in local culture from Kanpur . We use our comprehensive media-databases to put your advertisements at the right position and release in the right hands for optimum results.
What really sets us apart is our ability to develop credible, logical, and meaningful brands and identify the ground-breaking strategies that capture client's voice and translate his USPs to hard-hitting, visible benefits that get people to act. Our strategies combine creative concepts, intimate media-knowledge and in-depth industry understanding to achieve qualitative and quantitative results.
We become true partners with our clients providing value beyond traditional promotion-boundaries and tailor our activities to the needs of client, from acting behind the scenes as a " VAM " to being the "eyes and ears" or even the "public face".
At VAM ADVERTISING & MARKETING PVT LTD, our ever-spontaneous minds are always working on innovative and pragmatic ideas. The services we provide are the means of channeling this power. In fact, our ability to think out-of-the-box is the edge we have and the edge we give to our clients to compete and to succeed. Considering requirements and circumstances, we develop the right mix of our services. The whole game of our services encompasses the following activities but is not limited to these only: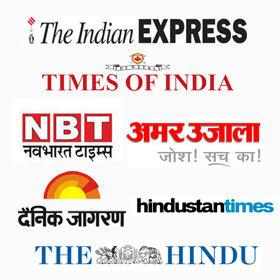 Print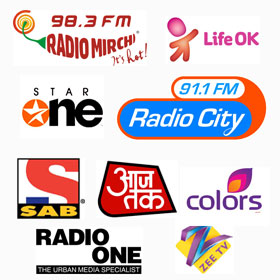 Electronic / FM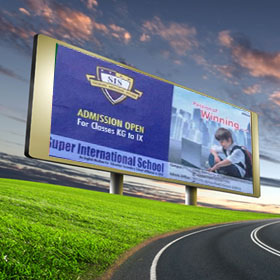 Outdoor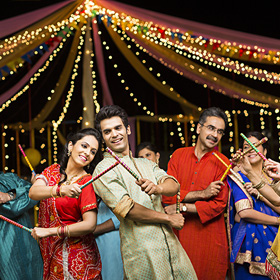 Events / BTL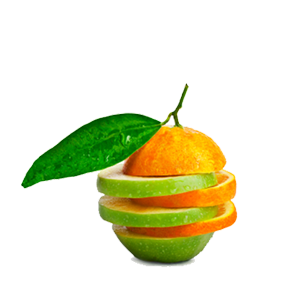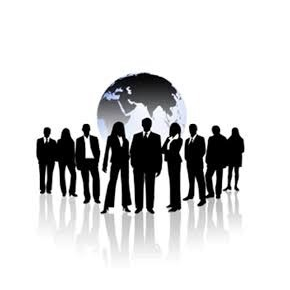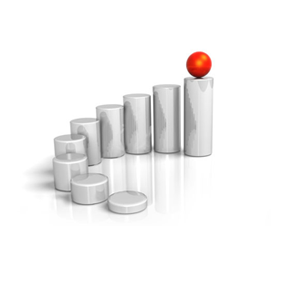 "We have a very high level of respect for VAM ADVTG & MKTG PVT LTD for the 24X7 support services provided by them. We feel really grateful to have such a calm, seasoned professional working with us. They take the worry away for all their clients and vendors and this is why we love working with them."

Mr. M.Amin –CEO,
Super House Group
"When it comes to making print happen fast, accurately and efficiently, you can count on VAM and his team to deliver a grand slam every time. VAM's combined expertise in print production and technology coupled with his understanding of our business are unique qualities that helped strengthen Pavitra's print marketing programs "

Mr Anil Kumar Agarwal (Director)
Kanpur Institute Of Technology
"VAM ADVTG & MKTG PVT LTD played an important role in our nationwide success. They redefined our identity by doing great advertising based on solid strategies and planning."

Dr. Arpit Awasthi (Director)
Dr Virendra Swarup Institute Of Professional Studies
"You never have to worry about a marketing or advertising program when it is assigned to VAM ADVTG & MKTG PVT LTD. They are masters at making print happen, even under the most challenging deadlines and circumstances. They never cease to amaze me with their production knowledge and can-do approach"

Mr Ashish Nath (Media Manager)
UP State Industrial Development Corp
Feel free to contact us at the below address or you can fill the form to get in touch with us
Corporate Office Kanpur
Flat. No.7, 2nd Floor, Ganga Tower,
117 / 18-A Sarvodaya Nagar, Kanpur.

contact@onlyvam.com
+91 9795200300, +91 9793616661, +91 9839072934
Lucknow Office
Ground Floor,10, Gulzar colony,
New Bery Lane, Hazratganj, Lucknow.

+91 8574076008, +91 9839037203
Varanasi Office
Flat No.12, H.No S-18/2A, Guru-F-12,
1st Floor, Guru Kripa Colney, Nadesar Varanasi.

+91 98390 37203, +91 9918201158
Gorakhpur Office
Rajendra Nagar, Gorakhnath,
Gorakhpur

+91 7800999901, +91 9839072934